Atlanta Hawks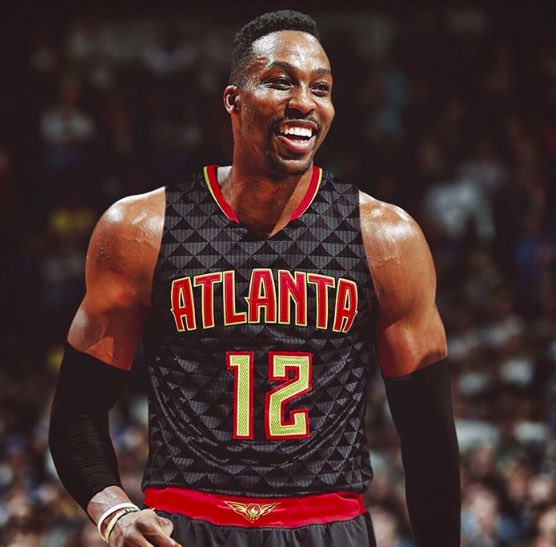 Starting Five: C: Dwight Howard PF: Paul Millsap SF: Kent Bazemore SG: Kyle Korver PG: Dennis Schroder
Ceiling, Floor & Most Likely: 4 seed; Out; Out
The Hawks lost Al Horford and Jeff Teague, and replaced them by moving Schroder from the bench to the starting lineup and signing a hometown hero, Dwight Howard. Both of these seem like downgrades to me, which will make their playoff hopes even more difficult in an improving Eastern Conference. Dwight Howard is one of the greatest physical specimens that the NBA has ever seen, but between the ears he isn't much more than a college player on the court. Because of that immaturity, Howard requires a coach that can get him to make the best choices for the good of the team, all the while making Howard think it was his own idea. Stan Van Gundy has to be at the top of that list, since he actually accomplished that in Orlando, but I'm not sure how many other coaches could. Budenholzer will have a shot at it, and will definitely be an upgrade over any of the previous nine head coaches he has played for in his career (except Van Gundy).
Schroder is not a huge downgrade from Teague, and they have a seasoned veteran backup point guard in Jarrett Jack. Jack has been known to come up big in late game situations, just ask the Golden State Warriors, who have been on both sides of his antics. Atlanta's biggest issue this year will be their lack of shooting. Kyle Korver's three point shooting of 39.8% last year was almost ten percent lower than the year before. While I assume the Hawks see that stat trending back to his norm this year, they do not have anyone else on the roster that shoots over 35% from long range. What would surprise me more, the Hawks making the playoffs or Dwight Howard actually being an enjoyable teammate? Definitely the former, and that says a lot since Dwight Howard seems to be one of the toughest guys to get along with in an NBA locker room.
Charlotte Hornets
Starting Five: C: Cody Zeller PF: Marvin Williams SF: Michael Kidd-Gilchrist SG: Nicolas Batum PG: Kemba Walker
Ceiling, Floor & Most Likely: 5 seed; Out; Out
The Hornets were tied for the third best record in the East and they're a young team, of course they are going to get better this year. Not so fast, losing your second and third leading scorers in Al Jefferson and Jeremy Lin, and not replacing them with anyone of significance, will not be very helpful. No, Marco Belinelli is not a player of any significance. The biggest issue this year for the Hornets will be their lack of depth. They have one of the worst second lineups in the league.
MKG will be back this year after two shoulder injuries, and will be a great counterpart to Nicolas Batum on the wing. Those four long arms will make passing through this defense very difficult. The dire playoff hopes for the Hornets are due to the front office, and there really are not any trade chips they can use to improve apart from future draft picks. I want to see Charlotte back in the postseason, especially after the exhilarating series with the Heat last year, but I see the more experienced Bulls and youthful Bucks edging them out.
Miami Heat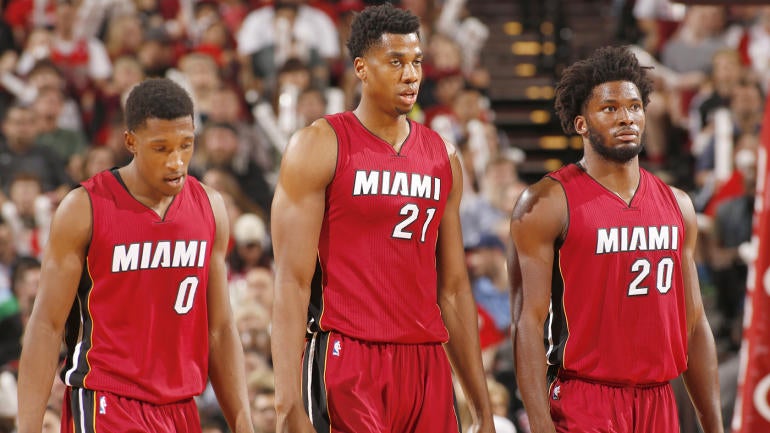 Starting Five: C: Hassan Whiteside PF: Josh McRoberts SF: Justise Winslow SG: Josh Richardson PG: Goran Dragic
Ceiling, Floor & Most Likely: 7 seed (if Bosh is healthy); Out; Out
The 2016-17 Miami Heat will be difficult to watch, think back to the 2007-08 Heat team when Wade was injured and they won 15 games. Okay, it may not be that bad, but it will be closer to that than the 48 wins they had last year. As if losing Dwyane Wade wasn't enough, now it looks as if Chris Bosh's career may be over. Bosh keeps saying he is not done yet, but that seems to be more wishful thinking than an actual medical opinion. Bosh is a great competitor and truly a pro's pro, but no Heat fan (or hater) wants to see the unimaginable happen to him.
Hassan Whiteside will now get to see how it feels to get paid as a superstar, without any of the talent. Get ready for the boos and chants whenever he does not play up to that near $100 million contract. Justise Winslow will also get to find out how hard it is to play on the wing in the NBA when there is not a future Hall of Famer on the other side. There aren't many teams I enjoy seeing suffer more than the Miami Heat, so I may DVR a few games here and there this season just to watch one of the
worst teams in the NBA lose.
Orlando Magic
Starting Five: C: Nikola Vucevic PF: Serge Ibaka SF: Aaron Gordon SG: Evan Fournier PG: Elfrid Payton
Ceiling, Floor & Most Likely: 8 seed; Out; Out
The Magic have a multitude of raw talent and athleticism, and if I had to start a football team with an NBA team, they would probably be my choice. Orlando will be a scary place to play this season because opposing players will feel like Monday morning NFL players the day after the game. With a frontcourt that consists of Nikola Vucevic, Bismack Biyombo, Serge Ibaka, and Aaron Gordon, slighter guards may choose to pull up for a mid-range jumper more often than not.
The trade to send Oladipo to the Thunder in exchange for Serge Ibaka seemed to benefit both teams, but it was somewhat confusing when the Magic signed Bismack Biyombo two weeks later. They are essentially the same player, except Ibaka has a better jumper and Bismack is more aggressive on the offensive boards. Orlando has a good spread of talent among every position, with each position possessing complementary skills to the other, but they are very inexperienced. This may be a team that can make it to the second round of the playoffs, but not for at least two years.
Washington Wizards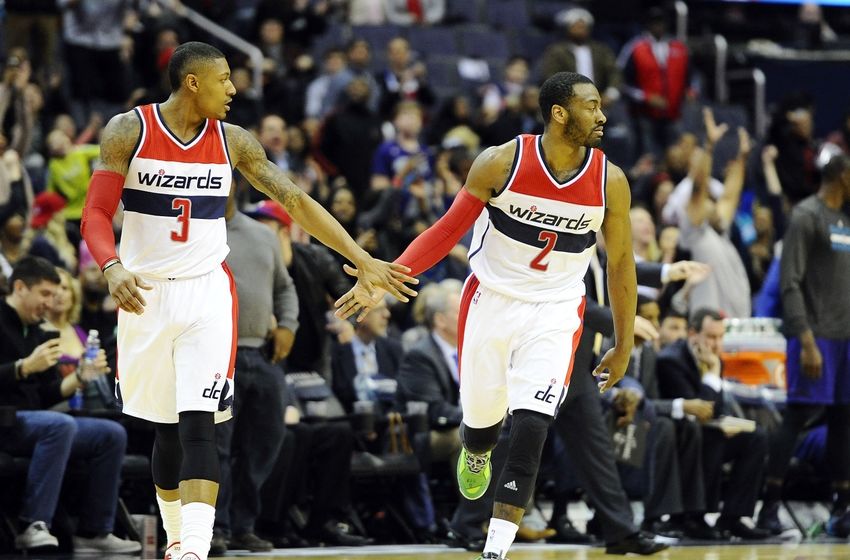 Starting Five: C: Marcin Gortat PF: Markieff Morris SF: Otto Porter Jr. SG: Bradley Beal PG: John Wall
Ceiling, Floor & Most Likely: 3 seed; Out; 5 seed
The Wizards are as dysfunctional as they are talented. It is never a good sign when your two stars can't stand each other, on or off the court. John Wall hates to see to his counterpart in the backcourt making $10 million more per year, while missing an average of 20 games per season. That's right, hometown DC may have lost the Durant sweepstakes, but they did find someone to give a max contract to. Beal now has 125 million reasons to stay healthy and play a full 82 for the Wizards through 2021. With Wall's speed and Beal's sharp shooting, they can definitely be one of the best backcourts in the NBA, but that has yet to be seen. Hopefully Scott Brooks can get them to play nice on the court, like he did with Durant and Westbrook in OKC.
The frontcourt is not void of drama either with Markieff Morris upset that his twin brother isn't able to fill the top bunk at home. Hopefully, the Morris twins got plenty of family time in over the summer so the will be able to finish the season without an episode of separation anxiety. Ian Mahinmi was a good pickup in the offseason. While he will never be a starting center in the NBA, he is a very capable backup. The key to the Wizards making the playoffs will really depend on health. Even if they stay healthy, don't plan on seeing them in the second round, mostly because of lack of maturity and cohesiveness.