The 2017 NFL draft is over, and it was actually one of the more exciting drafts in recent history. From several 1st round trades for quarterbacks to the best pre-selection speech ever given, by Drew Pearson. The season doesn't start for four months, and we have to fill the football void in our lives somehow, so let's dive into the Cowboys first 5 picks…
Round 1, Pick 28: Taco Charlton, DE, Michigan
Taco is a 6'6″, 277 lb defensive end, that had a decent junior season, and a good senior season. His combine numbers did not overly impress anyone, but his size did, and you can't teach size. Taco has the God-given gifts to play in the NFL, but will need to work on his strength and quickness to become an impact player.
The 40-yard dash is not as great an indicator for a defensive lineman, but his 10 yard split was more telling than his complete 40. as the 3 cone drill and 20-yard shuttle. Taco performed in the top 15 in both the 3 cone drill and the 20-yard shuttle for defensive linemen. The bench press doesn't tell the whole story of strength for an NFL player, but Taco will definitely need to hit the weight room to make sure he does not get manhandled by NFL tackles.
The Cowboys needed a pass rush, considering they have been without one since 2014 when Demarcus Ware left for Denver. Taco will be able to control his own destiny with the Cowboys' pass rush positions wide open due to inconsistent play and substance abuse issues. Some may have questioned taking Taco this high, but he was on draft boards anywhere from mid-1st to mid-2nd round, and the defensive back depth in this draft was much greater than the defensive line depth. Taco's NFL career will be determined by how motivated he is to be great. Hard work should get him to the Pro Bowl, while apathy will have him frustrating teams and coaches alike.
Round 2, Pick 60: Chidobe Awuzie, CB, Colorado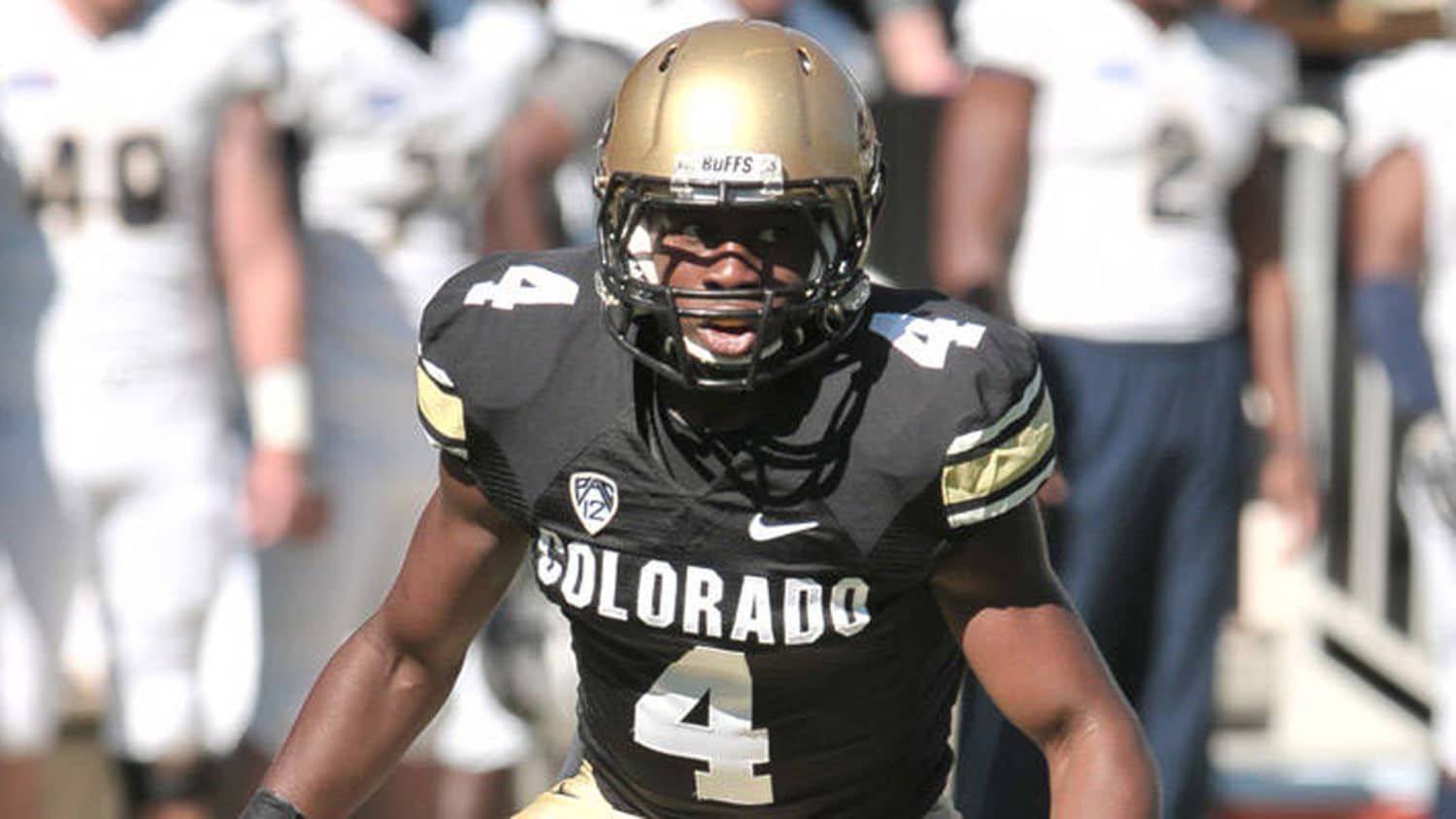 Many analysts and Cowboys fans had their eyes on Kevin King or Sidney Jones in the 1st round for the Cowboys, but the Jones' preferred the value of Chidobe Awuzie in the 2nd round. He has good size, and great speed. Back-to-back All Pac-12 teams, a nose for the football, and not being afraid to step up and put a hit on a runner makes it appear as if the Cowboys made the right choice in waiting.
At 6'0″ with a 4.43 40 time, and a 34.5″ vertical, Chidobe should be able to matchup with almost any receiver in the league athletically. He played more inside corner at the nickel position in college, but will need to learn to play outside as well. Awuzie's willingness to deliver a hit will do well with Marinelli's DB blitzes. While Chidobe can lay the smackdown every once in a while, he will need to learn to wrap up, since most NFL ball carriers know how to break away from lazy arm tackles he has been known to resort to at times.
The lack of depth in the Cowboys' secondary will give fans the ability to see what Chidobe can do very early on. Week 1 will be a big test with the New York Giants and their talented receiving crew coming to Jerry's World week 1.
Round 3, Pick 92: Jourdan Lewis, CB, Michigan
Lewis was one of the best cover corners in the NCAA for the past two years, but his size may present an issue at the next level. Cornerbacks that are under 6 feet usually find themselves as career nickelbacks. However, this was a great value pick, since Lewis was passed over by many teams in the third round, most likely due to his pending domestic violence issue.
Jourdan is a physical corner, especially in the first five yards not letting receivers get a clean break. This skill will prove to be very important in the NFL, especially considering Lewis does not have great speed (4.54 40) at the cornerback position. He could prove to be very valuable to the Cowboys since they are often burned by good route-running receivers. Jourdan Lewis is eerily similar to former Cowboy, Pacman Jones. Let's just hope these similarities end once he steps off the field.
Round 4, Pick 133: Ryan Switzer, WR, North Carolina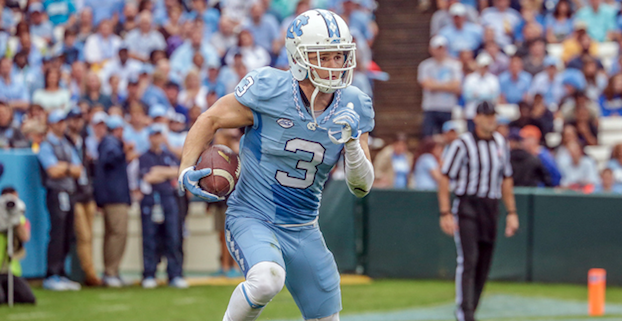 This pick was somewhat confusing, considering this was not a big need for the Cowboys, and Switzer was probably not this high on anyone's draft board. Switzer believes he is the best returner in the draft, which would fill another void the Cowboys have had for the past two seasons, when Dwayne Harris bolted for New York.
Switzer's quickness was on display at the combine with the fastest 20 yard shuttle and the 2nd fastest 60 yard shuttle for wide receivers (3rd fastest overall in both). At 5'8″, one can assume that the Cowboys may be looking for a replacement for slot receiver Cole Beasley, who has 2 years left on his current contract and only a $1 million cap hit with a trade or release before the 2018 season.
Not too sure about the value of this pick, since these type of players may be dime a dozen, but only time will tell. Switzer will most likely only see playing time as a returner in his rookie season.
Round 6, Pick 191: Xavier Woods, S, Lousiana Tech
The Cowboys traded their 2018 5th round pick to grab what looks to be the best value pick of the draft for Dallas. This is another player with good quickness, that was displayed in both combine shuttle drills, as well as the 3 cone drill. Woods is a big hitting safety that can also track the football in the air to break up and intercept deep balls (5 INTs his senior year).
He does give off the look of former Denver Broncos safety, Steve Atwater, who could both cover in the pass and deliver bone-jarring hits on even the biggest of running backs. Unfortunately, sometimes the need to get a big hit got the best of Atwater, but Xavier seems very focused on disrupting passing lanes.
Woods is somewhat undersized at 5'11" at the safety position, but everything else points to him being the Cowboys' "steal" of the 2017 draft. Also, with Barry Church and JJ Wilcox saying goodbye to Dallas this off-season, Xavier Woods could see the field more often than most 6th round picks do in their rookie season.
The rest of the picks were as follows:
Round 6, Pick 216: Marquez White, CB, Florida State
Round 7, Pick 228: Joey Ivie, DT, Florida
Round 7, Pick 239: Noah Brown, WR, Ohio State
Round 7, Pick 246: Jordan Carrell, DT, Colorado